Milind Katti
COO & Co-Founder, DemandFarm
Account Management: A Comprehensive Guide
Effective account management is essential for businesses to build and maintain long-lasting relationships with their customers. In this complete account management 101 guide, we'll explore various aspects of account management as listed below to defend & grow your key accounts.
Definition: What is Account Management?

What is the role of account management?

Account Management vs Sales – What's the difference?

What does an Account Manager do? (Roles, Responsibilities & Skills)

Account Management Process

Account Management Model

Top Account Management Challenges in 2023

The Mutual Benefits of Sales Account Management

Digitalizing Account Management in 2023

Strategic Analysis of Key Accounts

Fine-tuning the Account Management Strategy
Often companies battle to upkeep their clientele in all possible ways. And more often, companies try to switch their focus from account marketing to sales process through customer services. But according to a study done by Gartner, customer service doesn't drive revenue, but customer improvement might do the trick.
And that is where account management comes into play. Adding to the build-up, a study by Global Partners Training says that 61% of companies report that strategic account management or key account management programs helped them to upsurge their revenue and customer satisfaction. This report attests to the relevance of a working account marketing program in every business.
In addition, keeping the best clients who can offer you a predictive revenue and promising profit source to plan business upfront. However, the process comprises a lot of activities and this guide leads you to have a clear understanding of the key components of Account Management.
Definition: What is Account Management?
Account management is a continuous strategic process of managing & nurturing key customer relationships, through the business journey. It is a mechanism to uncover the true potential of your customer accounts.
The account manager's role in key account management involves overseeing the sales process, planning business continuity, and discovering cross-sell & up-sell growth opportunities coherently.
‍The goal is to maximize client retention by employing appropriate rapport-building strategies and innovative resource-gathering practices. However, the objective of account management is not limited to just retaining the best clients. The clients who have been with the company and taken part in its successful journey are invaluable assets. Hence, building a winning relationship with them is the ingredient of success for businesses of all kinds. This subsequently implicates that your sales business cannot afford to miss a chance of developing an affluent account management strategy. In that process, a strategic account manager has to take the responsibility to shape the most customer-oriented business models with the best offers and resources.
Thanks to technology, today we have plenty of account planning tools with multiple features to run an effective sales account management program, that can propel your business to new heights.
Must Watch:  Liangbi David Shen, Head of Revenue Operations at Cambridge Mobile Telematics
sharing their experience around building processes & strategies for Account Management.

What is the importance and the role of account management?
According to one of the thought leaders in strategic account management, Olivier Riviere, the key thing you keep in mind to have a firm grasp on account management is "True key accounts have a special strategic meaning for the company, beyond their size. Make a clear distinction between large accounts and key accounts." Observing the account management process for quite a while may not easily translate the process well enough in many cases.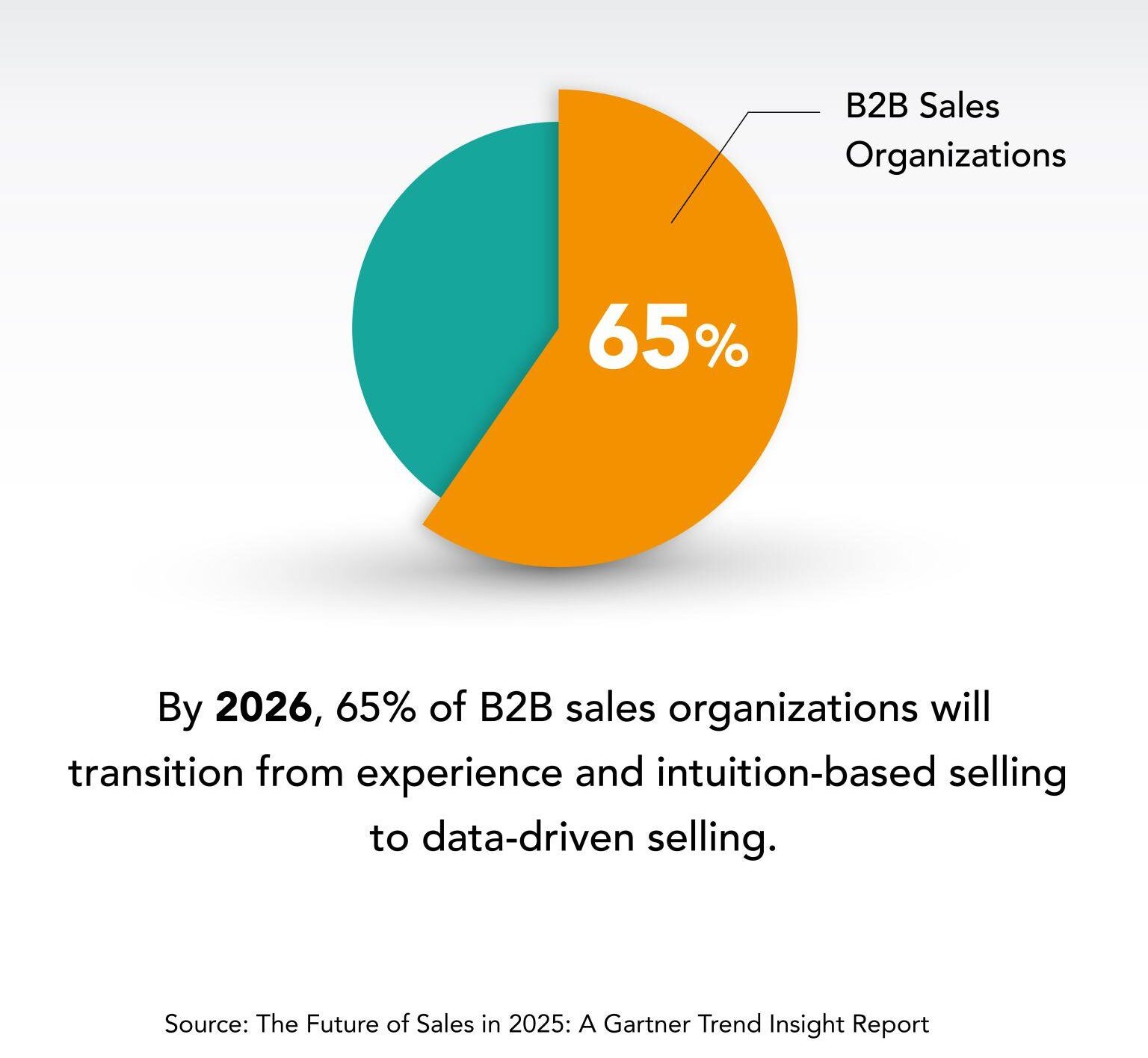 It is a long and cyclic process that takes time, effort, and money. However, those value accounts are likely to depart from the business relation anytime. In other words, it may be snatched by other businesses similar to you.
The client who has been with you for years would be a coveted lead for your competitors. Hence, the chance to lose them is high and it completely relies on how good your customer account management strategy is.
Account Management vs Sales – What's the difference?
Is account management the same as sales?
The perspective differences between these two propositions are far and wide. The very difference between the role of an account manager and a sales manager can be illustrated with the example of a nomad merchant and an online global store. A nomad merchant aims to sell out the commodities through any means to the customers that he comes across and the merchant's sales proposition to achieve Sales intelligence, Sales Transformation, and Sales acceleration keeps varying.
The online store on the other hand reaches a far wider customer audience. The online shop owner equips the shop and supports the customer with all possible facilities. Likewise, account management finds the scope for future benefits rather than the benefit of a one-time deal. Not surprisingly, the art of account management and identifying key accounts is a complex process.
You have to carry out a broad business prospect to afford and manage such accounts because they are going to get benefit from your time and effort in the long term. So, it is your responsibility to identify whether they deserve it or not.‍‍
What does an Account Manager do? (Roles, Responsibilities & Skills)
To win the account management program you have to equip your business with the right talent resource and adequate facilities. An account manager is an important resource that you require to carry out an effective strategic account planning program.
Listen Now: The Shift Podcast on Digital Key Account Management
Role of an Account Manager
An account manager is exclusively designated to handle and maintain the most precious clients. They strive to manage valuable accounts and build and keep sustainable relationships with clients. Also, the account manager has to take the responsibility to mitigate the challenges, solve the problems and find new opportunities to enhance client relationships. But, it is not their job to deal with the problem encountered by the clients or their business operations.
A key account manager should have regular communication with all the internal teams to make sure the client's requirements are fulfilled and to continue an interdependent partnership a clear code is essential. In other terms, an account manager should also take the role of a client success manager in building the client success roadmap.
Responsibilities of an Account Manager
Key account managers foster valuable clients and help to find more opportunities to build relationships. They play a prominent role in the business process to enhance business prospects with the best clients with long-term engagement.
They work with the accounts to find new opportunities and evolving challenges
They take part in the problem-solving process with strategic solutions
They employ innovative techniques to build rapport with the potential customers
They serve as a representative for the key accounts and contact points for the clients
Skills Required for effective Account Management
On the go, to perform all these tasks and excel in account management it is essential to have some skill sets. You cannot afford to make anyone an account manager, they should possess some sort of account management skills. A few of them are listed below.
Good listening and understanding capacity
Collaborative and Customization ability
Leadership and Ownership capability
Management and Business expertise
Dynamic Business Analytical knowledge
Excellent Communication and Accounting skills
1. Identifying Key Accounts
At times, when you have a surge of amazing customers with great business potential, it is common to think that you can make them all your key accounts. But, not all of them are your key account partners. You have to strategically observe your customers and find – who are that few?
Tamara Schenk, research director of CSO insights commented; "Companies should focus on the current state of account strategy implementation and next steps, as well as any needed adjustments of the strategic account plan." Analyze the ratio of revenue to the cost of your customer from the first deal itself and estimate the prospective benefits that you can acquire from them.
Picture the growth curve that each of your customers can contribute to your business. Plus, the mutual benefits you can get in terms of revenue, profit, and leads in the long run. Then finalize the partners that you would like to keep an extended relationship with.
Besides, in the process of identifying key accounts, there are a few factors that you can keep as a checklist. If you can match your customer with the list that helps you to understand the relationship, benefits, product, and cultural similarity, future business prospects, business process, revenue, partnership, location, etc. The companies that meet most of the parameters in the list can be taken up in your key accounts list. Having this in place will also help you with white space analysis of your key accounts to retain and grow them.
2. Developing Valuable Account Relationships
Once you have identified your key account management partners, it's time to develop the relationship from a futuristic perspective. For that, a lot of strategic analysis and step-by-step orchestrations are involved.
Strategic Analysis of Key Accounts
Unlike a sales process, account management is designed for a long relationship. So, it requires a meticulous understanding of the whole story that is going to happen between you and your key account partner. And from the analysis, you can figure out what kind of relationship you are supposed to have and now you are at what stage?
The account relationship status can be classified as follow, you can identify the stages from here, In this first stage, you have to be more tactical in dealing. Your customer probably has plenty of your kind to fulfill their requirements. Hence, you have to understand the business potential and formulate a tactical strategy to acquire a long-lasting partner.
Must Watch:  Jenny Smith Byers, VP Client Services at TaskUs shares their experience around building & scaling processes for Key Account Management.
Fine-tuning the Account Management Strategy
‍When the relationship grows into an operational level with mutual communication and frequent interaction about business cooperation, you can fine-tune your strategies. And that fine-tuning should please the customers to stick a little longer.
However, you have to keep analyzing the potential and the revenue-to-cost ratio at each point before being generous to acquire them. Then, when you and your customer come and agree with mutual consent to take forward the business you have reached a promising account management contract. Your business interaction would take off from the operational stage to a more functional base. Further, you can have a mutually beneficial future and potential growth with the account.
3. Nurturing Key Account Relationships
For retaining and growing your existing key accounts, just developing these stakeholder relationships is not enough. You need to take a step forward and invest time and resources into nurturing the relationships with the people in your key accounts.
This would require you to ensure that they are happy even after the deal has closed by resolving any obstacles they might face with respect to your offering. Carrying out Stakeholder Mapping for your key accounts helps you stay in touch with the stakeholders not only opens up avenues for upselling and cross-selling opportunities but could also provide your R&D team insights on any improvements that can be incorporated into your product/service based on their feedback. The customer statistics report by Groove states that the probability of closing a deal with your existing happy client is 14 times higher than selling to an absolute new customer.
This can help you and your account to get into a long-term operational and functional understanding, thereby forging a strategic relationship.
In fact, nurturing these relationships will guarantee that your existing customers provide and keep providing references to other potential clients thereby aiding your business growth. The Gallup Poll reports that an engaged customer represents a 23% premium in wallet share and revenue growth over an un-engaged one.
As Shep Hyken, the customer service expert at Shepard puts it, "When a customer walks away thinking, 'Wow! I love doing business with them and would like to tell others about it.' is when you would have successfully completed your account management process."
Account Management Model / Technique
Choosing the right account management model that fits may vary depending on the business proposition of the companies you might be engaging with. It is based on your B2B sales process, your selling models, scope, competitive advantage, and business capacity.
1. Building long-term Account Relationships
The importance of your sales process is far-reaching in terms of client relationships in account management. Suppose the sales strategy of a company does not require forging healthy client relationships and fails to initiate customer interaction.
To illustrate, a customer service agency that creates new tickets for every customer inquiry is a business that has only a transactional relationship with customers and they don't prefer to keep their users in contact. In such cases, account management is not for them. Rather, account management is a continuous process that demands strategic business techniques.
Hence, to frame out an account management model for your business, you have to redefine the business strategically. For that, having diversified business models in strategic capacities is essential. This helps your business in discovering an even more diverse business scope for your key accounts.
Additionally, you need a unique selling proposition to formulate a better account management model. Companies may tend to follow a common business proposition, but with a unique business proposition, you can position yourself far higher than your competition in the long run.
2. Growing Key Accounts
Your Business USP is your asset!
Every business has unique selling propositions and has additional services/products to cross-sell. If your business cannot thrive in up-selling and cross-selling or the customer doesn't have any intention to indulge in another deal, account management becomes pointless. So, growing your potential in multilevel selling propositions is necessary.
A good account manager should utilize all the possibilities as soon as the client makes a transactional relationship. Identification of these white-space opportunities will not only make the job of key account stakeholders easier but will also boost your profitability.
If you can expand the business all through the different corridors of the clients' core and supporting business, your account management strategy can take home the trophy. Moreover, customers always seek the best for the best price and service. The quality of resources and advantages that you can provide for your clients is your business's competitive advantage. A mutually benefiting, yet compelling account management program, can help you in making the customers' decisions inclined towards you more than your competitor.
Besides, the business capacity of the company is another key determiner of successful account management. The staff capacity, supportability, scalability, and resource availability play a leading role to carry out an effective account management business model.
Top Account Management Challenges in 2023
Account management comes with its own set of complications. A few are discussed below.
Managing remote relationships: With remote work becoming more common, account managers may face challenges in building and maintaining relationships with customers who are located in different parts of the world. This requires strong communication skills and the ability to build rapport through virtual channels.
Balancing personalization and scale: Account managers need to strike a balance between personalization and scale when managing multiple accounts. This means developing strategies to personalize communications and tailor services to individual customers, while still maintaining efficiency and scalability.
Adapting to new technologies: Digitalization is the need of the hour. This is not exactly a challenge but nevertheless, Account managers will need to adapt to digital key account management tools and platforms to stay competitive.

Shifting Customer Requirements: When the Statement of Work (SOW) in terms of resources and efforts required for a certain task is not understood properly which in turn inhibits customer success which is the top priority for account managers. According to Forrester Research,

72% of account managers have reported that customer success is their top priority

, and not being able to manage that can be a bit frustrating.

Maintaining profitability: While account management is focused on building long-term relationships with customers, it's also important to maintain profitability. Account managers need to balance the need to meet customer needs with the need to generate revenue and maintain margins.
When the number of deals being handled by the key account manager increases,  and multiple deals are being executed at the same time, it becomes difficult for the right person to be at the right place and at the right time resulting in loss of business thereby straining the relationship with key accounts.
The deals tend to get extended due to various reasons internal to the account and can result in loss of time and revenue.
8 Account Management Best Practices for Enterprise Sales
The necessity of an effective account management process only looks great when you know, that over 80% of your sales are generated from 20-30% of your clients. Thus, it demands greater care for these accounts that add value. So, the best way to keep such clients is to have an outstanding Account Planning program. Hence, let's check some of the best practices of account management.
1. Deploy dedicated account managers to set the focus on relationship building. Set them with definite objectives to follow that align with the business process.
2. Develop key accounts identifying parameters to pick the right accounts that fit and bring promising benefits with potential growth prospects to your company.
3. Draft a transparent account transition policy from sales to accounting customers and make the move from the departments smooth.
4. Draw a detailed customer profile to understand the customer and their business value. Also, markup the goals and points.
5. Drive a need assessment run with the data you have and find out the opportunities to expand your and your client's business to new verticals.
6. Design a proposal with a detailed plan to define the best resources and offers that you have for the accounts and approach them upfront with benefits and benchmarks.
7. Dedicate an account calendar to follow up with your accounts regularly. Get them into the loop to exchange resources, update offers, and communicate business.
8. Demonstrate periodic Performance Analysis and upkeep a policy to measure the goals with your Account management KPIs.
The Mutual Benefits of Sales Account Management
Account management offers numerous benefits as a mutually beneficial relationship program that is not limited to good rapport and revenue, but can beget several productive and profitable growth prospects as well.
Effective sales resource utilization can enhance your revenue and profitability exponentially
Opens new doors of opportunities to grow customer loyalty and revenue stream
Builds strong account relationships and thereby strengthens account control
Improved customer retention with strategic account operation and customer service.
The benefits of efficient key account management are not limited to any of these points. It offers surprising advantages with a comprehensive account management strategy. Companies can use this to reap greater profitability and gain exponential growth with steady revenue.
Digitalizing Account Management in 2023
Global Account Management for the global customer
In this digital age of 2023, customers are looking for the perfect digital customer experience. They expect to get the product or service they choose from a variety of options at their disposal across the channel they prefer. 2023 is about building account-centric value propositions and communication plans and ensuring that the message is delivered to all the global stakeholders in a global account in a coordinated fashion.
This calls for re-evaluation and redefinition of a customer from a fairly passive recipient role as a buyer to someone who is actively engaged in the process of co-creation of value. As customers take on roles other than only buyers, marketing can change from outbound to inbound marketing, sales can partly be done by inside sales, and both can be automated.
Account Management for the long haul
Digitalization paves the way for a measurable business model in the form of "customer journey scorecards" that help account managers track the development within an account through various phases. According to SAMA, moving the focus from value quantification as a sales tool, toward value verification as a tool creates long-term engagement with accounts and creates value for customers.
Automation of Account Management
Automation of marketing and sales is another by-product of the digitalization of account management that lets you manage multiple marketing activities across channels such as website, social media, emails, etc., and automate repetitive functions such as the marketing calendar, internal collaborations, and digital asset creation. Not only this, the software platforms let you tap into the vast amount of customer data to select, nurture, and predict the behavior of the stakeholders within your key account ecosystem and score them accordingly.
Must Watch: The Shifting Landscape of Strategic Account Management (ft. SAMA)

Ready to discuss your Account Management Needs?
Talk to our Product Expert
Related Posts